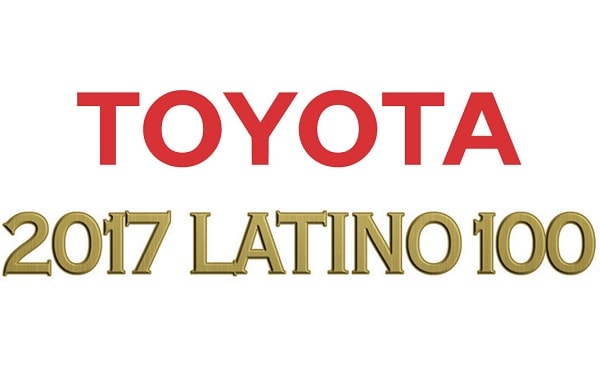 The goal of LATINO Magazine is to recognize businesses that provide the most opportunities for Latinos and place a spotlight on initiatives that benefit the Latino community. After evaluating areas such as philanthropy, workforce diversity, minority business development and governance, the magazine names its Top 100 Companies for Latinos.
For the fifth consecutive time, the magazine recognized Toyota's Organization for the Development of Latinos (TODOS), a resource group that works to make a positive impact on the company and the many communities it serves. TODOS has over 600 members across the nation who work on several special projects, including holding events during Diabetes Awareness Month that educate guests about signs of diabetes. The organization also holds diabetes walks and provides youth mentoring.
Additionally, Toyota's commitment to diversity is expressed through many other activities, such as events during Hispanic Heritage Month, and recruiting programs held in partnership with companies such as the Hispanic Scholarship Foundation, Prospanica, NCLR, SHPE and ALPFA.
"We are honored to be recognized for our commitment to the Latino community, from efforts to empower team members to initiatives to help drive our communities forward. Hispanic-owned enterprises are some of our key business partners. We've done more than $1 billion in business with Latino suppliers to date, and since 200, we've tripled the number of our Hispanic-owned Toyota and Lexus dealerships," said Adrienne Trimble, general manager, diversity and inclusion.
To make it on the LATINO 100 list, the magazine gathers input from Latino nonprofits, community organizations, readers and other partners. Magazine editors compile all recommendations and evaluate the ones they feel deserve a spot on the list. Camelback Toyota is proud to be a part of a company that has earned this honor not just one, but five times running!