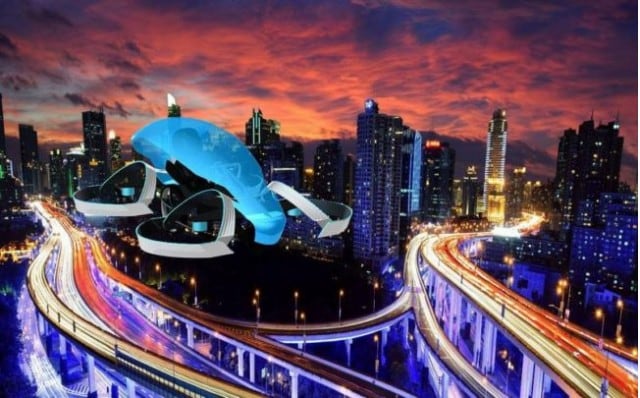 It's a bird! It's a plane! No, wait, it's a flying car! Toyota's newest project, fittingly called Skydrive, is sure to reach new heights in automotive transportation—literally.
For decades, flying cars have been an integral part of our collective vision for the future. From "The Jetsons" to "Blade Runner," our favorite futuristic TV shows and films all possess a similar idea of what driving looks like in their respective time periods. Now, this idea is quickly becoming a reality thanks to Toyota.
In order to bring "Skydrive" to life, Toyota has provided funding for a group of its top engineers, who are operating under the name Cartivator. The group already has prototype blueprints and scale models in place, so now the next step is to actually get it off the ground.
While full information on the project has yet to be released, there are a few design details out now. The first prototype will measure in at 9.5 feet by 4.3 feet, which is enough room for a single rider.
Skydrive's flying technology is similar to that of a drone, housing jet-propelled technology that allows it to move up to 33 feet in the air at a maximum speed of 62 miles per hour. Although the flying car is equipped with three wheels, it uses vertical takeoff technology and doesn't need roads or runways to launch.
Toyota estimates that Cartivator will be able to start manned test flights of this prototype by next year. They also want to have a production-ready model prepared within the next three years, with the ultimate goal of having one light the flame stand at the 2020 Summer Olympics in Tokyo.
Stay tuned for the latest information and updates on this fascinating new project!