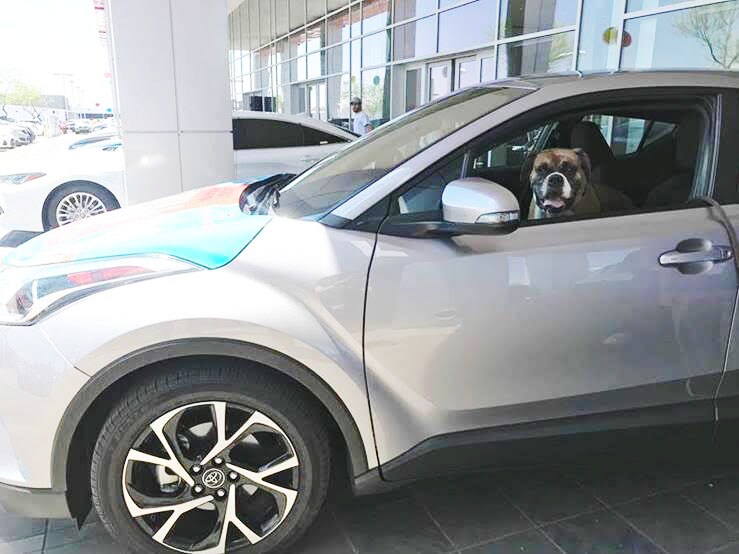 The Arizona Humane Society and Camelback Toyota recently hosted a pet adoption event right here at our dealership. It is estimated that each year, approximately six million pets are surrendered to shelters. Another sad statistic states that as many as four million of these animals are euthanized because of lack of room in shelters and a lack of interest from adopters. For dog lovers this is heavily felt, so through this event we aimed to increase awareness of pet adoption and raise money for a great cause.
A number of great pups had an exciting day out at Camelback Toyota during this event. They wagged their tails and strutted their stuff to assist with selling raffle tickets to benefit the AZ Humane Society. A total of 4,629 tickets have been sold, raising $79,267. The goal is to raise $100,000 total by the end of July, and so far the goal is looking achievable. A big thanks to everyone who came down and participated in this great day! The winner of the raffle will be chosen on August 3rd at the South Mountain Campus. The drawing will be covered live on the AZHS Facebook page.
For more information on how you can help save the life of a dog in need of a forever home or if you would like to consider adopting a pet yourself, you can find out more by contacting the Arizona Humane Society. There are plenty of animals looking to find a loving, safe home of their very own. Not only can you save a life, but you might find that your new family member makes a difference in your life as well.