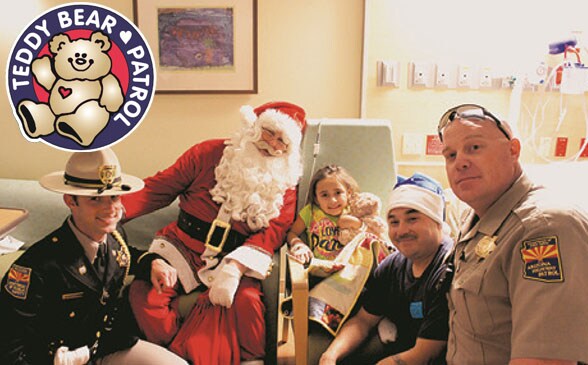 Camelback Toyota is very proud to partner with the Arizona State Troopers Association in sponsoring their 26th Annual Christmas Teddy Bear Program!
The ASTA has a long history of giving back to children in need during the holidays. In fact, the organization was involved in granting the very first Make-A-Wish, and ever since then they have worked with the Arizona Make-A-Wish Foundation to fulfill the dreams of children with life-threatening illnesses.
The primary mission of the ASTA, which was established in 1958, is to give financial assistance to the families of officers who have been killed in the line of duty. However, the nonprofit is also dedicated to bringing Christmas joy to children and adults in medical centers and other facilities across the state during the holiday season.
In 2017, more than 2,800 teddy bears were delivered to patients at numerous domestic violence shelters, medical centers, hospice and a head-start program on the Hopi Tribal Reservation. For 2018, the ASTA hopes that their Teddy Bear Program will exceed last year's numbers, and we're privileged to help make this happen.
The Arizona State Troopers Association does a lot of important work for our community, and we encourage you to join Camelback Toyota in helping them with their mission by making a donation online.