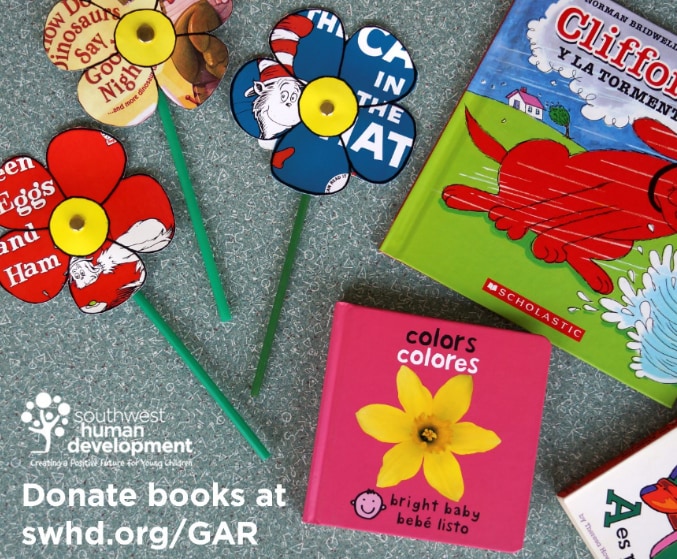 Did you know that in low-income areas there's approximately only one book per every 300 kids? If you want to help change this, join us in supporting Southwest Human Development. They're holding a virtual book drive called "Grow a Reader" to help get books in the hands of children in need.
It's super easy to participate and will have a significant impact on the lives of underprivileged children. You can donate books at https://www.swhd.org/gar. There are numerous titles and pre-assorted book packages to choose from, which include favorites such as "Where the Wild Things Are" and "Alexander and the Terrible, Horrible, No Good, Very Bad Day."
Early literacy is linked to many developmental benefits. From brain and multi-sensory development to vocabulary expansion, enhanced quantitative reasoning and academic success, youth are set up for higher levels of achievement when introduced to reading at an early age.
If you donate, you'll also inspire children to become lifelong readers. This enjoyable pastime continues to benefit people throughout their lives by offering stress reduction, mental stimulation, enhanced concentration, improved analytical skills and other advantages. Reading is even believed to slow the progress of diseases like Alzheimer's and dementia.
Plant the seed of reading and make a difference that'll last a lifetime. Get started with Grow a Reader today and join Camelback Toyota in giving back to children in your community who need it the most.