We'd like to congratulate Managing Partner John O'Malley on his recent retirement after over 30 years of service at Camelback Toyota. We'll miss you and we wish you the very best in the next chapter of your life! Mr. O'Malley is the embodiment of dedication and professionalism, and we'll continue to be inspired by his work ethic and the impact he's made on the dealership during his tenure.
To celebrate this occasion, we held a big retirement party at the dealership. Over 350 people were there for the celebration and several special activities took place. Take a look at the event in the video above and hear from Mr. O'Malley himself.
ABOUT JOHN O'MALLEY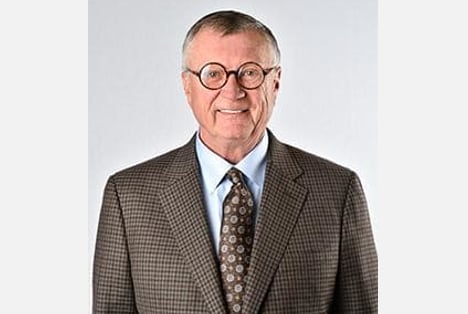 John was born in Winner, South Dakota, and received a B.A. in history from Yankton College. Now a resident of Phoenix, he enjoys spending time with his wife, Gina; their five children; five grandkids; and his Chorkie, Jack.
John is known for his positive and people-oriented leadership style. Over an automotive career spanning three decades, John has received numerous awards and has been featured on the cover of Dealer magazine. Asked how he has managed such a notable record of success, he responded, "We have built a culture of caring and treating the customer right over the last 25 years that has brought us much success. We will continue that in the future and change with the times. We will be transparent and do business the right way. As Cecil Van Tuyl once said, 'Tough times never last but tough people do.' We're those tough people."
John is also involved in work with numerous charities and causes. He has been named an Honorary Marine for his charitable work with veterans and had been recognized by Crisis Nursery for his fundraising efforts. John and Gina are sponsors of PBS (Public Broadcast System), and also supporters of underprivileged high school students for athletics at Phoenix Central H.S., and the Phoenix Children's Hospital.
John's leadership has contributed to an exemplary employee retention record and a tremendous reputation in the community.