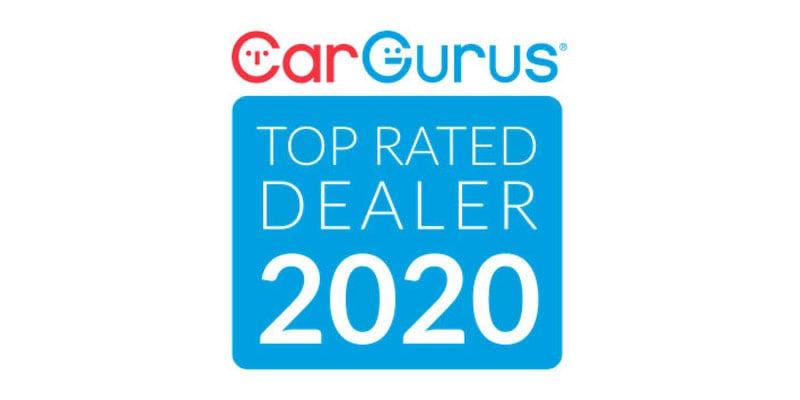 Whether you're a first-time customer or a returning customer, you'll find that shopping for a new car is a relaxing and enjoyable experience at Camelback Toyota. But you're not the only one who realizes the difference that a high-quality shopping experience makes. CarGurus does, too! Each year, CarGurus allocates awards to top car dealerships across the country that demonstrate an exceptional level of customer care.
What are the Top Rated Dealer Awards?
The Top-Rated Dealer Awards are an annual award allocated to select dealerships across the country. These annual awards honor elite dealerships across the country for their dedication to superior customer satisfaction. Collectively, these dealerships have the highest customer ratings on CarGurus. Transparency and trust are the core facets of the program, and they're also used to evaluate a dealership's level of service and care. Each year, about 300 automotive dealerships nationwide earn the prestigious award. Dealerships that earn the award five years in a row or longer earn the Golden Circle Award.
Along with recognizing dealerships for their exceptional customer service, the annual awards are also designed to set standards within the automotive industry. Each year, CarGurus works with past recipients of the award to better understand their practices in certain areas of customer service. This includes the overall car shopping experience, inventory of new and used vehicles, online customer reviews, and a dealership's response to consumer requests, concerns, and inquiries online and in person.
The awards also evaluate how dealerships can and should incorporate customer feedback and satisfaction into their broader overall marketing strategy. Every year, CarGurus features a publication on its website called "Reputation Management Guide," which is designed to help all car dealerships adopt best practices for customer service. The guide is updated yearly and offers input from the current year's award recipients along with past recipients and CarGurus itself.
Each year, CarGurus notifies winners that they have received a Top Rated Dealers Award in several ways. First, dealerships get an electronic notification via email. They also receive a physical copy of the congratulatory email that can be proudly displayed to shoppers at their dealership! Recipients may also get other promotional items to celebrate their ratings as well, including flags and banners.
About Camelback Toyota
Now that you know you'll get excellent treatment as a car shopper at Camelback Toyota, you're probably wondering what else you will find there. For starters, Camelback offers a premium selection of quality new and used vehicles. You'll also get top-quality car care with expert technicians. We can also assist with vehicle financing options.
If you're looking to get a new car, don't settle for the rest – visit the best! Contact Camelback Toyota to learn more.