Each year, major automakers announce the changes and updates for their vehicles in the coming year and even beyond. Toyota, which is one of the most recognized and respected names in the auto industry, has announced that it is planning to release a new all-electric SUV. Toyota's electric SUV, which is called the b74X, will join Toyota's extensive line of vehicles in the US that are powered by alternative energy of some kind.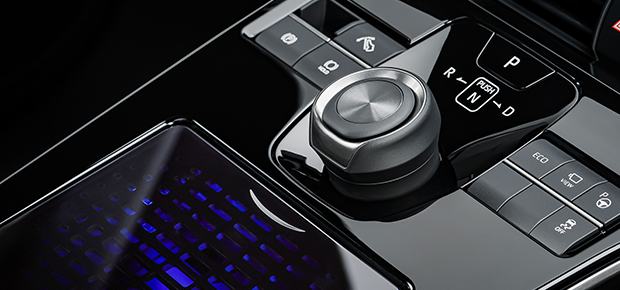 B74X Concept
The B74X Concept is Toyota's idea of an electric-powered SUV for the future. The B74X Concept will look the part of an upscale and luxurious SUV with the fuel savings you'd expect from a Toyota electric vehicle. The B74X Concept has a unique interior design with plenty of interior space. There is also a generous volume of cargo storage in the trunk. Attention to detail is apparent throughout the cabin, and the interior has user-friendly layout with a low instrument panel that is easy to reach and adds to the SUV's sense of interior space and outward visibility. There are many safety aids in the concept SUV too, and it features a large touchscreen display with a rotary-style dial in the center. The steering wheel contains access to the controls for hands-free calling, access to your apps, changing drive modes, and more.
For performance, the Toyota BZ4 will receive all-wheel drive as its standard drivetrain, which will assist drivers who want to keep going even when weather conditions are less than optimal. The electric SUV may either have dual electric motors with one motor per axle or a holistic all-wheel drive system with one electric motor powering both axles. Toyota has yet to provide details on which powertrain configuration the electric SUV will use. The interior will feature a futuristic dashboard display system that includes a large and centrally placed infotainment touchscreen. The front seats contain a large storage bin inside the center console, and there is ample room in the cabin.
The B74X is part of a broader line of electric vehicles called the "bZ" or "Beyond Zero" collection. Toyota's bZ lineup includes a total of 25 electric vehicles that it plans to release by 2025. The B74X will the first of the vehicles released in this series. Along with the new electric SUV, which is similar in size to the RAV4, Toyota plans to release a series of other electric cars in all body styles, including trucks, sedans, and SUVs.
Contact us today for more on the Toyota all-electric concept SUV.