Dear Customers
Thank you for making Camelback Toyota your choice for servicing your vehicles. We appreciate and thank you for your business.
It is getting more and more difficult for us to obtain nice, well maintained pre-owned vehicles. Due to supply chain shortages your vehicle may be at its PEAK WORTH, making now one of the best times to sell it!
As a repeat guest here at Camelback Toyota, you are eligible for our NEW VIP Upgrade Program and we would love to share the program and its benefits with you. While you're here with your vehicle we would give you a REAL and completely complementary vehicle evaluation and VIP upgrade offer.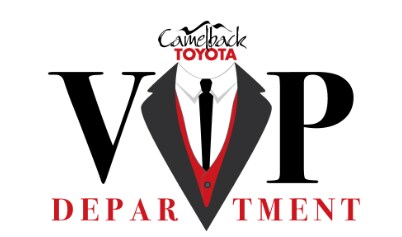 The mission of the program is to show you how easy it can be to do business with our dealership. Whether you are  buying, selling, trading, getting service, warranties, maintenance plans or even just parts, we dedicate ourselves to your satisfaction. Our passion is helping people beyond just a sale. We are true Consultants NOT sales people.. there is a difference.