Compared to other areas of vehicle care, batteries are relatively low maintenance. However, it's still important to pay close attention to how your vehicle's battery looks and performs in order to prevent battery failure from creeping up!
Continue reading below to learn more about battery service and replacement near me, including how to extend the life of your battery and other tips.
Signs Car Battery Needs Replacing
Here in Phoenix, batteries have a lifespan of two to three years. Once you hit the one year mark, it becomes even more important to keep an eye on your battery to make sure everything is up to par. If you start to notice any of the following signs, it's time to schedule an appointment for battery service in Phoenix: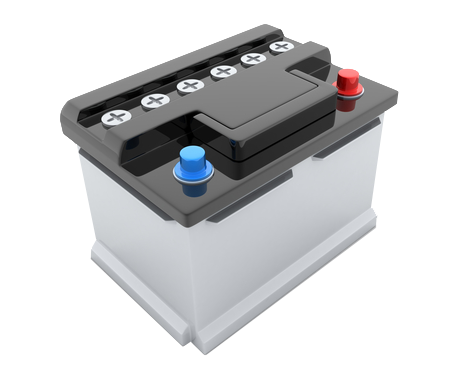 Battery warning light is illuminated
Engine cranks slowly or cranks but doesn't start
Battery fluid levels are low
Battery has leaked or there are signs of corrosion around the terminals
Battery case appears bloated
Whenever you experience issues with your Toyota battery, it's imperative to have the problem inspected and fixed right away by our auto repair shop on Camelback Road. Otherwise, you may find yourself stranded with a dead or inoperable battery!
How to Make Your Car Battery Last Longer
Car batteries can cost a pretty penny, but following these recommended tips can help you extend the life of your current battery:
Park in the shade or a covered garage when possible: The excessive summer heat can be a death sentence for a car battery, so take extra precaution to keep your vehicle cool and out of direct sunlight
Don't use battery-powered accessories when the car is off: Your vehicle's lights and electronics are powered by the battery, so keeping them on when the engine isn't running can cause quick drainage. Every time you get out of your car, double check to make sure the headlights, cabin lights and other accessories are turned off.
Avoid making short trips: Starting your car frequently is another top cause of battery drainage, so plan your errands accordingly.
Receive routine battery service: It's a good idea to have your battery regularly inspected at our auto repair shop on Camelback Road. During this time, one of our certified service technicians will test the voltage, check fluid levels and clean it if necessary.
Find the Best Battery for Your Car at Camelback Toyota
Are you looking for the best place to buy a new Toyota battery in Phoenix? Skip the trip to Pepboys and stop by Camelback Toyota today! You won't have to worry about sorting through car battery sizes or how to install a car battery-our experienced technicians will get you set up with a high-quality, right-size battery that's warranty-backed for your protection.
We also offer battery specials to help you get an affordable price on your next battery replacement!