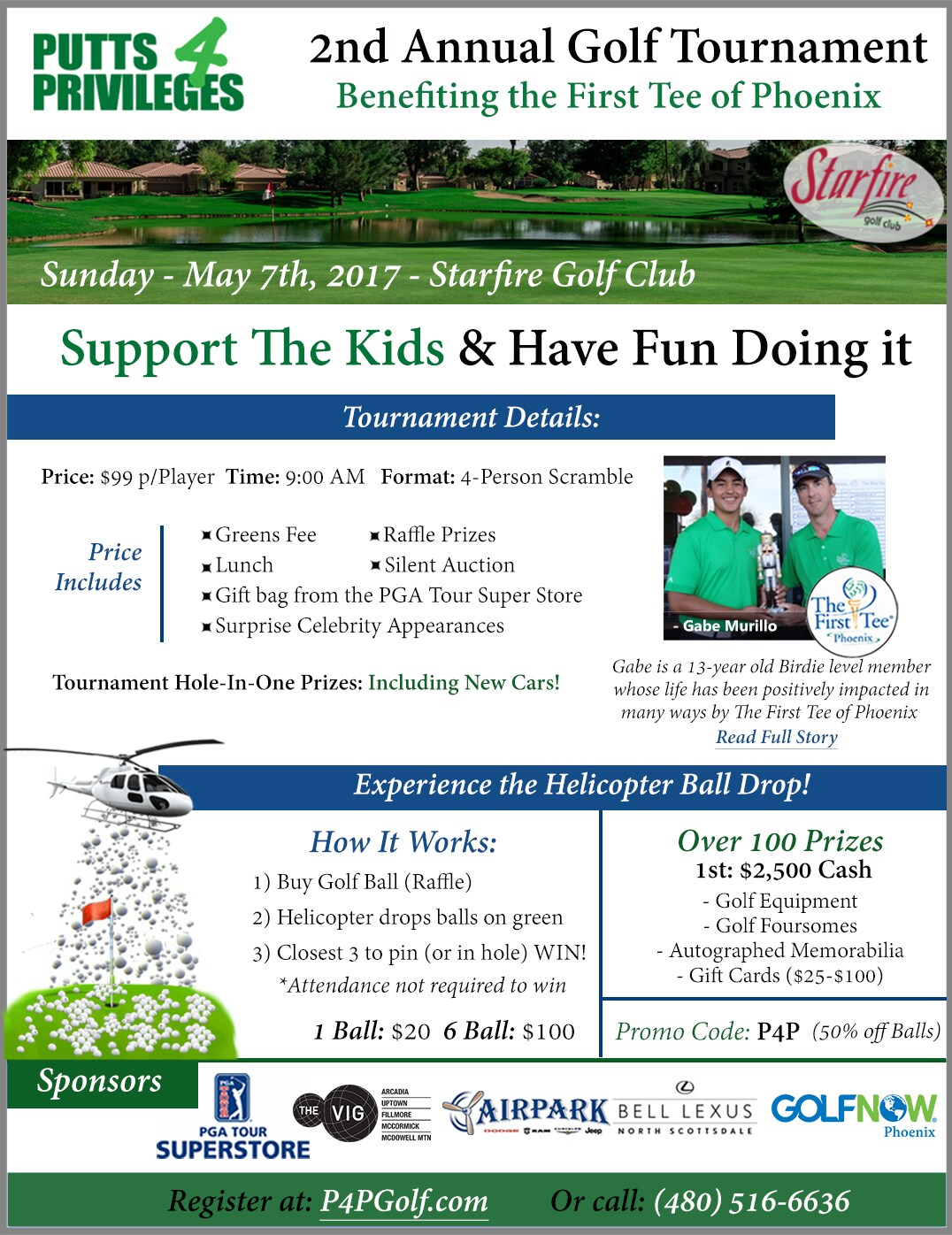 Join Camelback Toyota in supporting a good cause by participating in the Putts 4 Privileges 2nd Annual Golf Tournament! Benefiting The First Tee of Phoenix, the tournament will take place on May 7 at the Starfire Golf Club in Scottsdale. If you're interested, you can sign up as a team or as a single player to help out the local golf community.
Last year, at the first tournament, P4P raised over $18,000 for the Phoenix chapter of The First Tee. The First Tee is an organization that teaches children life skills and character-building through golf. These donations help keep The First Tee an affordable junior golf program and introduce the sport to communities who may have found it inaccessible otherwise. It relates to Putt 4 Privileges' mission to increase the participation of players of all ages in golf.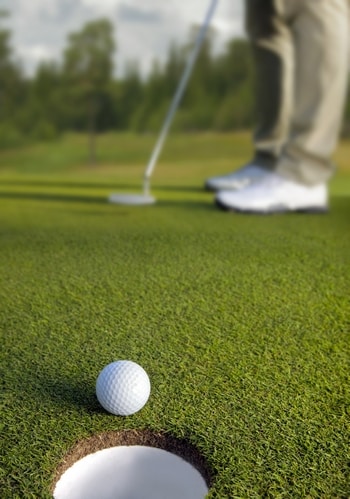 This year, the P4P tournament hopes to raise $40,000 with the help of 220 anticipated participants, who will play in a four-person scramble alongside kids from The First Tee of Phoenix program.
In addition to being a part of the tournament, participants will receive complimentary lunch and be part of the raffle and silent auction. They will also get to experience the Helicopter Ball Drop, an exciting alternative form of raffle where participants—as well as people who are not able to attend purchase golf balls to be dropped from a helicopter onto a green. The balls that end up closest to the pin will win prizes such as golf equipment, packages and memorabilia.
Enjoy a beautiful Arizona day on the links while also benefitting a great cause. For more information about the event or to register, visit the official Putts 4 Privileges website.
The Second Annual Putts 4 Privileges Golf Tournament
When
Saturday, May 7, 2017
Tee off is at 9 a.m.
Where
Starfire Golf Club
1500 North Hayden Road
Scottsdale, AZ 85260
Registration
$99 per player (Register or purchase a ball for the Helicopter Ball Drop)