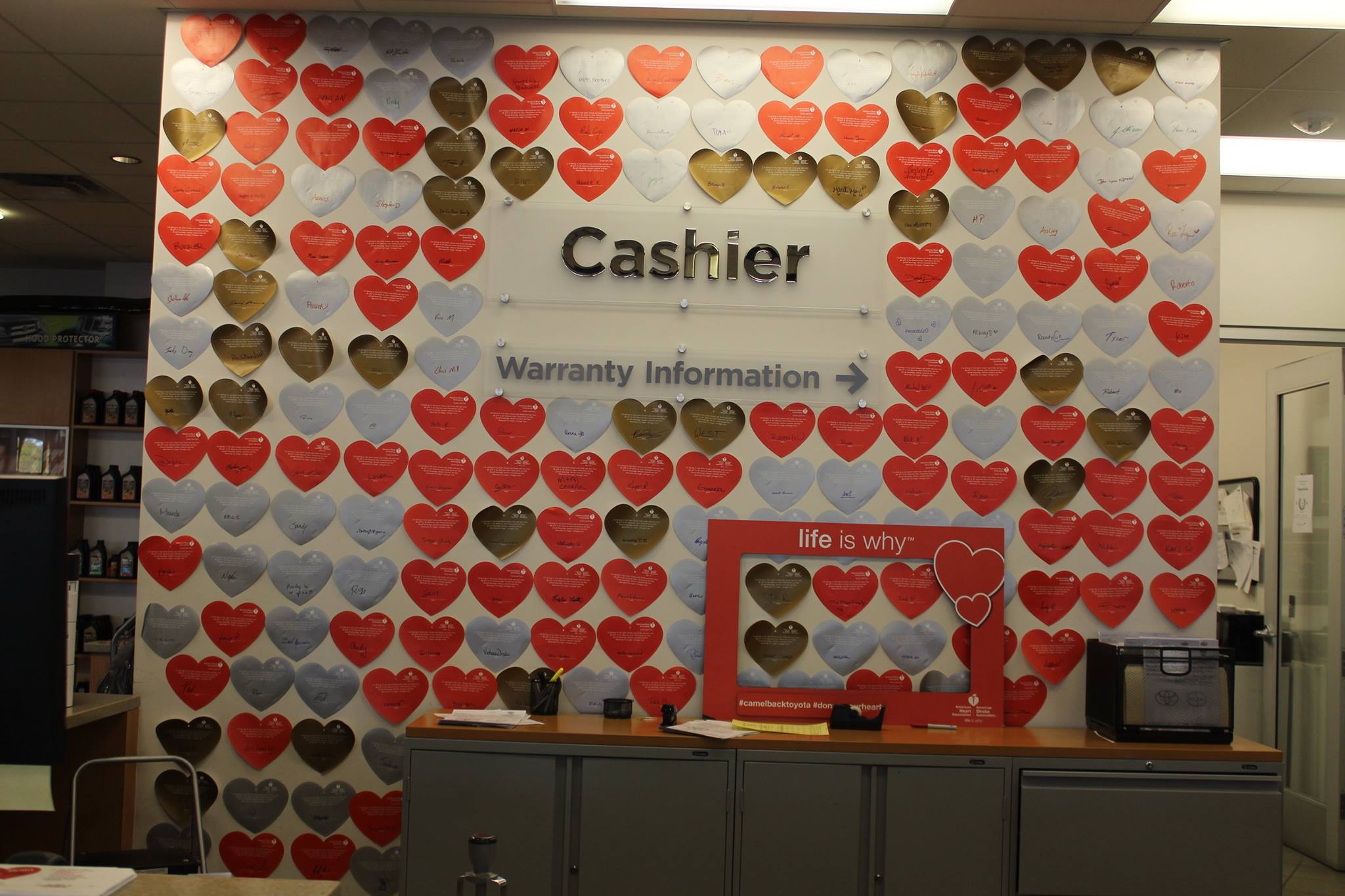 Last month, we told you about our month-long February campaign to raise money for the American Heart Association by selling paper hearts. We are now proud to announce that the customers of Camelback Toyota raised over $1,000 for this great cause.
Better yet, Camelback Toyota plans to match the donations of its customers. This will result in a contribution of over $2,000 being sent to the American Heart Association.
Made in increments of $2, $5 and $10, these donations are in honor of American Heart Month, which generates awareness for the United States' number one killer – heart disease. It is also dedicated to fighting stroke, the number four killer of Americans.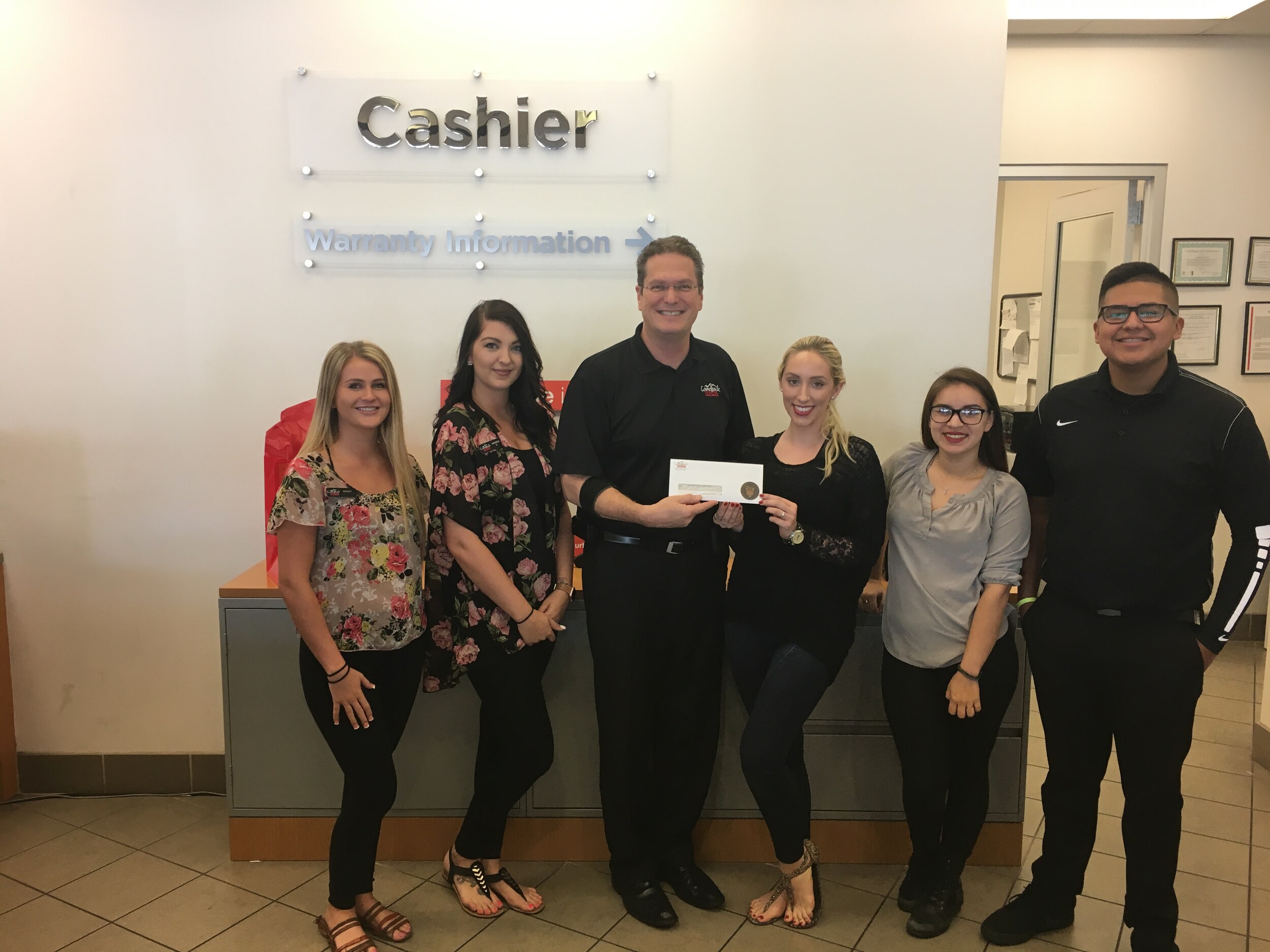 The American Heart Association is the oldest and largest voluntary organization that fights against heart disease and stroke in the US. It prides itself on not only raising awareness, but also providing public health education, funding research, developing science-based treatment guidelines for healthcare professionals, performing CPR training, educating policymakers on cardiovascular health and campaigning for public health initiatives.
The current main causes for the American Heart Association are their Go Red for Women, Power to End Stroke and Go Red Por Tu Corazón campaigns. Proceeds from our fundraiser will help causes like these, and push forward more education about heart disease and stroke, as well as funding research about causes, prevention and cures.
Don't worry about missing out on the campaign at Camelback Toyota; the American Heart Association is always accepting charitable contributions as well as looking for volunteers. Learn more about heat disease, stroke and the dedicated work of the American Heart Association by visiting their website.