A lot of people spend several hours per week in their car just commuting to and from work. For those that need to be in the car a lot, having a comfortable experience is a practical necessity. One of the most important parts of a car that helps to ensure that passengers are comfortable during the warm summer months is the car's air conditioner.
For those that drive a Toyota, air conditioners can last for a long time with minimal amounts of repair. However, there are situations in which they may not need some level of repair. If the air conditioner of a car goes out during the summer, it can be very frustrating and make your ride very uncomfortable. Fortunately, there are many trouble-shooting tips that can be followed to help anyone identify their car's air conditioning problems.
Weak Air Flow
A common issue that people have with their car air conditioner is weak airflow. This is characterized as a weak breeze being pushed through the vents, even when it is on full blast. This can make it impossible for the air conditioner to properly cool the car. There are a variety of reasons why this could have occurred. The most common causes of weak air flow in a car air conditioner is a loose hose, a broken ventilation fan, or even the accumulation of mold or other debris in the evaporator core.
Cold Air is Not Being Produced

The most common complaint and issue that people have with their car air conditioner is a lack of cold air. If you notice that the air being produced is warm, the most common cause is due to a leak of Freon. Another issue that could be causing warm air conditioner air is a clogged expansion tube or even a failed compressor.
Odd Smells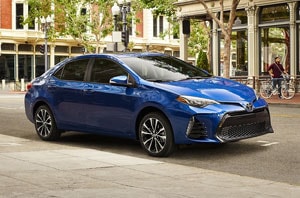 In some situations, a car air conditioner may seem to work fine, but it produces a foul smell when it is turned on. In these situations, the most common cause of the sell are dirty cabin filters. If you happen to smell mold, it could be due to mold buildup in the evaporator case or in the vents.
Overall, if you notice that your air conditioner is not working properly, you should have your car serviced as soon as possible. Even if it seems to be working fine, you should take the car in if an indicator light is turned on. Many of the most common air conditioner issues can be addressed early on before developing into more serious problems. A certified technician will be able to identify what the problem is and help to correct the issue.