Tips for Toyota Transmission Repair and Maintenance in Phoenix, AZ
We all know that transmission is one of the most vital parts of any vehicle. Besides engine replacement, transmission repair can cost you a fortune, and this at times, can get you frustrated. Here are some of the tips to help you keep your transmission in good condition, and reduce the number of transmission repairs required.
Tips to Reduce the Number of Transmission Repairs Needed
Do not Break the Brake
The more pressure you apply on the brake pedal, the more strain you add on your vehicle's transmission. Therefore, it is necessary to be careful on the amount of pressure you apply on the pedal. For instance, only use the parking brake if parked on an incline or a decline. This helps to reduce the amount of stress applied on the shift linkage.

A Maintenance Routine is Important
This is necessary to prolong the performance of your car. A maintenance routine includes you changing the transmission fluid after around 15,000 miles, or at least once in every year. This should be done when you are going for your maintenance visits.

Check your Level of Transmission Fluid on a Regular Basis
This is an important aspect. You are supposed to make sure that your fluid is enough, and ensure there is no discoloration. The transmission has a dipstick, which enables you to check the level of your fluid. In case you find there is need to change the fluid, then do so as soon as you can.
When should you Change your Transmission Fluid?
Many people give different opinions about the time you are supposed to change your fluid. However, according to experts, you should change the fluid after the following scenarios;
After 30,000-60,000 Miles/ Once in an Year
This is the right schedule for an average driver. However, there are no limitations. To get better results from your transmission, you can change the fluid more frequently, though it is recommended you change it at least after 30,000-60,000 miles or once in a year. Also, you get to save your wallet too.

After Heavy Towing, Snow Plowing and Hauling
It is necessary to change your transmission fluid after your vehicle undergoes heavy towing, slow plowing, and hauling. This is because, the transmission's temperature increases than the usual. In return, the fluid then degrades.

Change the Fluid often if Living in Hot Climate
You are also required to change your transmission fluid as often, during extreme hot temperatures. This is because, when temperatures are high, the temperatures of the transmission are also likely to increase. As a result, the transmission fluid degenerates.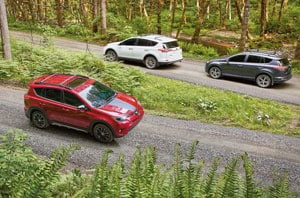 At the end of the day, many vehicles can even cover 1, 000,000 miles as long as they are well maintained. To increase the number of miles your car covers, you have to make sure that transmission and all other parts of the car are in good condition. This will save you some pennies. The tips mentioned above will help you keep your transmission healthy. In case you have any problem with your transmission or you need a transmission repair, it is best you have your car checked immediately.
Here at Camelback Toyota, we have a team of specialists with the knowledge and expertise to make sure your transmission is back to its working and healthy state.